METALO-NICHO SERVICES
Metalo-nicho offers several services that complement the supply of its products.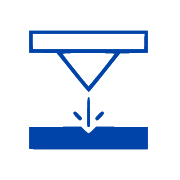 LASER CUTTING
Laser cutting enables extremely delicate and complex cuts with perfect finishes. We have a laser cutting service available, with raw material included or, if you prefer, just the cutting service.

FEATURES
> Cut in several types of material such as: carbon steel, stainless steel, corten steel, galvanized steel, hardox, among others.;
> Cutting capacity: dimensions 3000 x 1500 mm and thickness up to 16 mm in carbon steel and 8 mm in stainless steel;
> Execution with quality, accuracy and speed.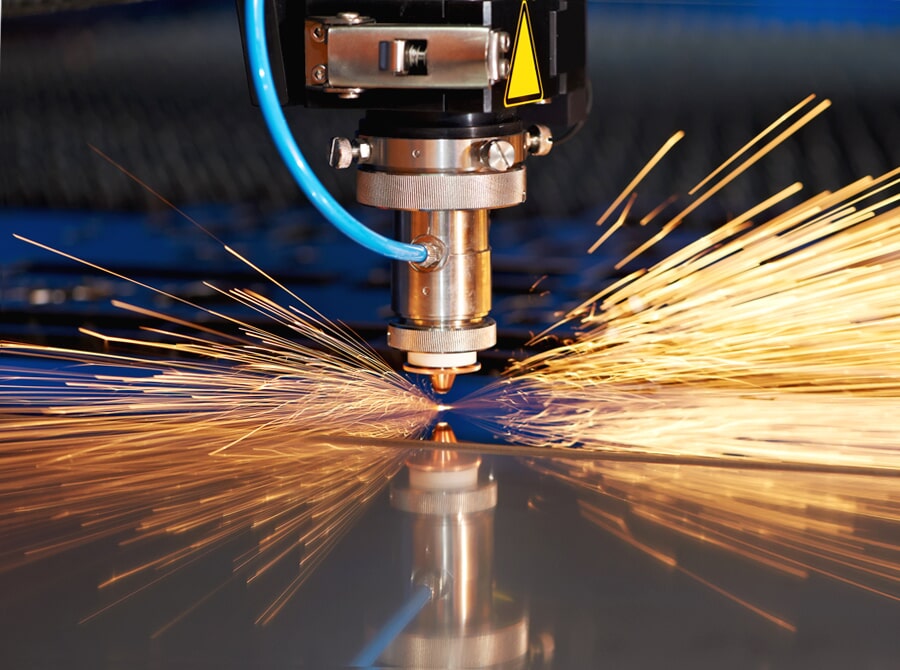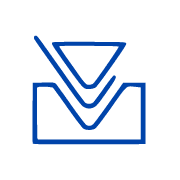 BENDING
Sheet and bar bending service is done through a 6 axis bender.

FEATURES
> 3000 mm Worktop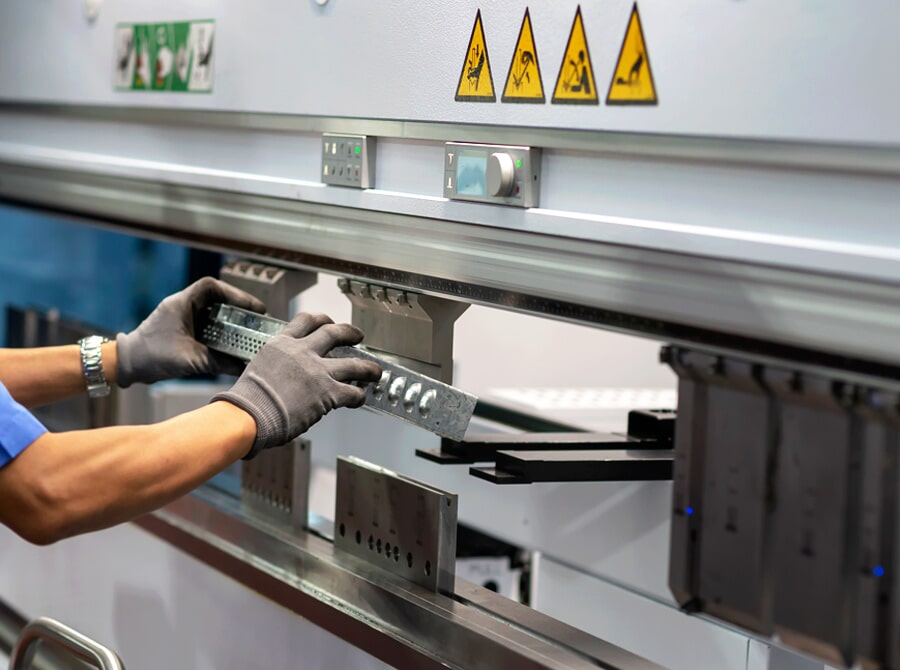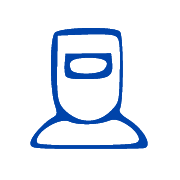 WELDING
We offer different welding processes, which have specific characteristics and functions.

MIG
The most common form of welding, it is used in many different types of carbon steel work.Electric arc welding with protection gas consists of establishing an arc between the workpiece and a consumable (wire) that will be continuously cast while an inert or active gas stream protects the metal.

TIG
TIG welding is an electric arc welding process, done in an inert gas atmosphere (mostly Argon), with a non-consumable Tungsten electrode. In joints where you require filler material the melting zone is supplied with a rod which fuses with the base material with high quality levels. It is mainly used in STAINLESS STEEL.

COATED ELECTRODE
This type of welding is primarily used for specific jobs or locations where the MIG is difficult to access. This type of process involves a constant current source and coated electrode.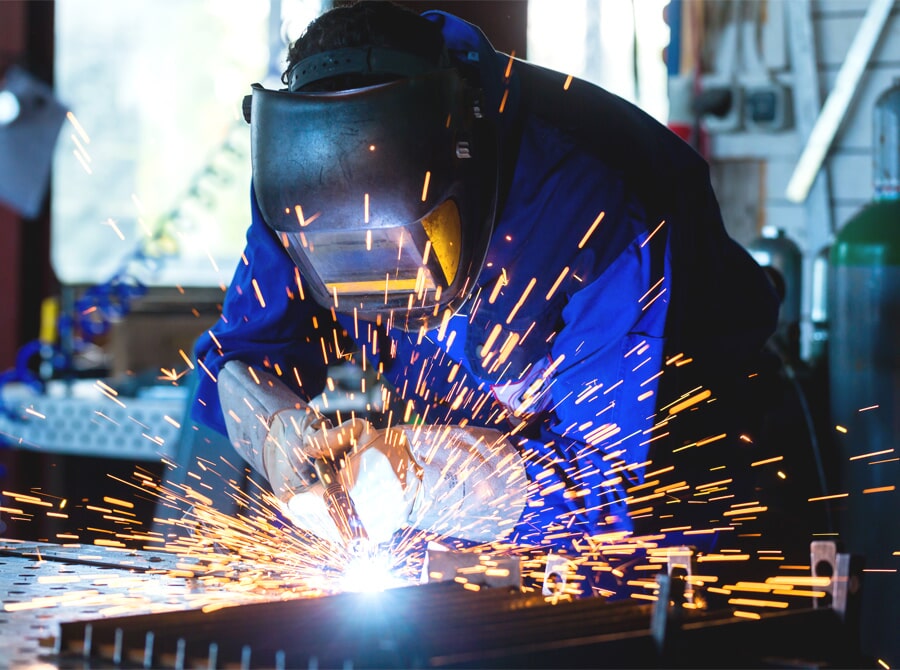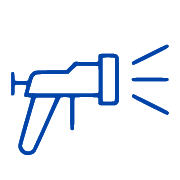 PAINTING
At the moment we offer 2 painting processes, conventional and airless.

CONVENTIONAL
Pressure spray paint using compressed air for increased primer performance.

AIRLESS
High pressure painting (500 to 3,000psi) the product goes through a small and precise diffuser orifice at the outlet of the gun called a spray nozzle. The atomized product acquires great speed suffering rapid expansion. In this system a better mass / ink distribution is obtained. Ideal for perfect finishes.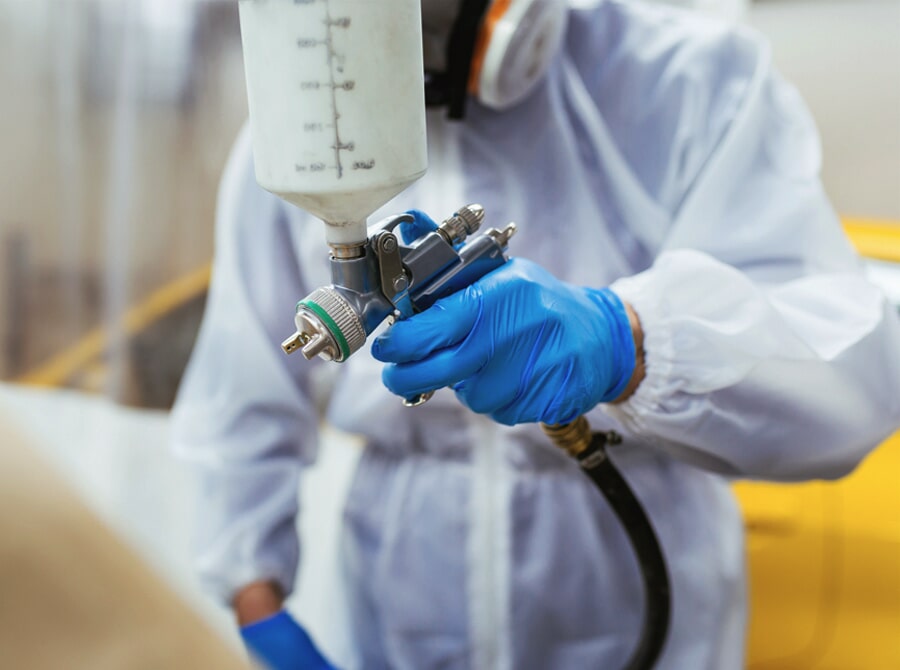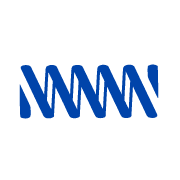 ASSEMBLY
We provide transportation and storage equipment assembly service for all types of industry.